CREATING SONIC BRANDS FOR RADIO STATIONS
Radio Station ID's & Station ID Demos
Radio Station ID's from Creative Radio Jingles
Choose to have us create a custom ID package from the ground up to your specifications. You will work one-on-one with our writers to produce a one-of-a-kind ID and jingle package for your station.
You can also choose to have us sing your calls, positioning and frequency identifiers into one of our proven syndicated packages.
No Station ID Leases
With some jingle companies, you're required to sign a lease for your ID package for a period of one to three years and then sign a new lease (and write them another check). Not so with Creative Radio. All our packages are buy-outs which means, they are yours to use exclusively in your market…forever!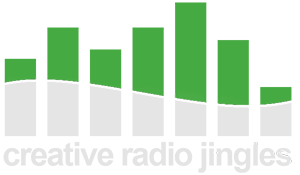 Custom Business Jingles & Audio Imaging for Advertising
#RadioJingles #JingleProduction