SMALL BUSINESS JINGLE DEMOS
Creative Jingles & Audio Imaging
BANKING & FINANCIAL JINGLES
Image is an important part of being successful in the banking, credit union and financial business. A jingle is a very easy and memorable way to give your institution the right feeling in its advertising.
ATTORNEY & LAW OFFICE JINGLES
Trust and compassion are both qualities you need to have to bring clients to you. Our jingles have helped many attorneys become the "go to" law firm in their markets because of successful jingle campaigns.
GROCERY, LIQUOR & RETAIL STORE JINGLES
Driving traffic to your store is the key. The best way to drive traffic is the constant reminder a jingle from Creative Radio provides that promotes your front door!
AUTO REPAIR & DEALERSHIP JINGLES
If you're a car dealer, then you know you're in one of the most competitive business categories out there. A car dealer jingle is an affordable, easy, and memorable way to create consistency in your advertising. Perhaps it is auto repair, a position no one wants to find themselves in, but when they are…YOUR business needs to be top of mind. A jingle from Creative radio is the most effective way to do just that!
HEALTHCARE AND FITNESS JINGLES
When it comes to healthcare, patients need to know you care. A jingle will evoke that positive message you need to deliver to each potential client. Fitness centers are popping up all over the country, how will your performance center stand out from the rest?
PLUMBING, HEATING and A/C JINGLES
One of our most popular industry categories is residential plumbing, heating and A/C. This field is highly competitive and your business needs to be top of mind when your customers need you. Our jingles have helped many businesses attain that with memorable and effective marketing strategies through the power of Radio Jingles and Sonic Logos.
MORTGAGE AND INSURANCE JINGLES
In this market, we have seen a substantial rise in this sector across the country. Our jingles help you stand out in a cluttered field of start ups and established businesses. What do you want your potential customers to think about your business? Perception is key, and positively delivered through a great jingle! Further, the peace-of-mind that insurance can give to its clients needs to be a large part of your message in advertising to potential customers. Our jingles will give your marketing the caring feeling your office wants each client to know about you.
ADDITIONAL RADIO JINGLE DEMOS
As you can see, there are many options for potential customers in any category of any market. Our jingles create the incentive and excitement to go to YOUR business first. If they enjoy their experience, they will be lifelong patrons. Use a jingle from Creative Radio to open their eyes to what you have to offer.
I purchased my jingle from Creative Radio more than 10 years ago and we've used it consistently through all our radio advertising and has helped us with our name brand awareness. Occasionally, we have people shout out our jingle while driving by in one of our trucks. I know that it has brought our company to a new level. Creative Radio has it "dialed in", our input and working with your team is one of the reasons it's lasted so long!
FANTASTIC job on our jingle! Recently, our install manager just came back from a 3 day seminar and class that many of our competitors took part in as well. Our jingle was stuck in his head, and by the end of the day he had several other people (including competitors) singing it too! It has such a great hook and sounds GREAT on the radio! I am sure you will be getting calls from our competition soon. Thanks again!
I would like to take this opportunity to thank you for the jingle that you wrote for our business, Kelm & Reuter, P.A. The jingle has been playing on various radio stations throughout our market area and we have received a fantastic response. It is very common for individuals to come up to different attorneys from our office and start singing the jingle or humming or whistling the jingle. It has had a dramatic effect in helping our business and everyone at Kelm & Reuter would like to thank you for your assistance in writing the jingle. It truly has helped our business.
Just want to thank you for producing our fantastic jingle package (based on Michigan's Positive Hits)! We receive numerous compliments from listeners and from other radio station owners/managers! It's always exciting when we host a concert event and hear numerous people singing our jingles in the lobby! THANK YOU & GOD BLESS! JOE BURKE – LIFT FM RADIO NETWORK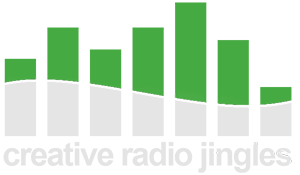 Custom Business Jingles & Audio Imaging for Advertising
#RadioJingles #JingleProduction